Matrix Comsec and MK Agencies Successfully Host a Revolutionary Showcase of Security and Telecom Products at Matrix Partner Connect 2023 in Chandigarh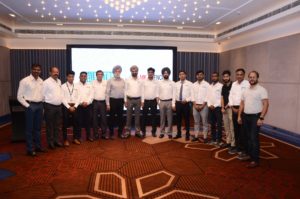 Matrix Comsec, a leading global provider of comprehensive telecom and security solutions, joined hands with MK Agencies to host an exclusive edition of Partner Connect 2023 at the prestigious Hyatt Centric in Chandigarh. The event, held on 16th September 2023, showcased Matrix's latest cutting-edge products and solutions in the telecom and security domains, attracting industry leaders, system integrators, and business associates from around the world.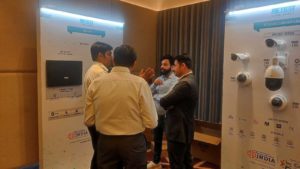 With over three decades of experience, Matrix has consistently delivered technology-driven solutions, offering a wide range of advanced products across Telecom, Video Surveillance, Access Control, and Time-Attendance domains. The event highlighted Matrix's commitment to innovation and customer-centric approach.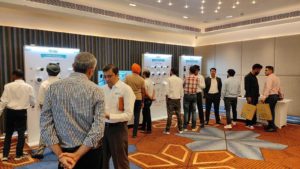 One of the main highlights of the event was Matrix's IP Video Surveillance solutions, addressing key customer challenges such as bandwidth and storage space utilization, multi-site office management, and proactive security. Attendees had the opportunity to explore a diverse range of 2MP/5MP/8MP Matrix Cameras, including Turret, Dome, Bullet, and PTZ Cameras, providing high-clarity images for detailed scenario analysis and adhering to the latest data security guidelines.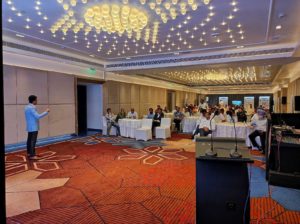 Matrix's comprehensive Access Control and Time-Attendance products developed entirely in-house, were also showcased. The spotlight was on COSEC ARGO FACE, an intelligent door controller equipped with high-speed face recognition technology, featuring modern security capabilities. Additionally, the versatile Matrix COSEC PANEL200P, a multifaceted Access Controller Hub, capable of managing 255 door controllers and 25,000 users, was demonstrated.
In the telecom domain, Matrix exhibited its range of Telecom products, including Media Gateways and IP-PBXs, presenting industry-specific solutions for diverse sectors. The event emphasized Matrix's position as the sole OEM offering a comprehensive range of business communication products and solutions in the Telecommunications industry.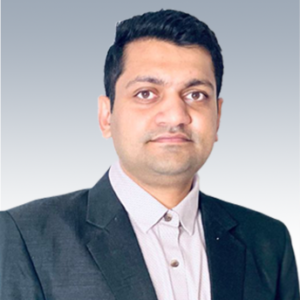 Kaushal Kadakia, Marketing Manager at Matrix Comsec, expressed his satisfaction with the event, stating, "Matrix Partner Connect successfully brought together system integrators and potential business partners, offering them a distinctive platform for connection and cooperation. Our goal of establishing fresh collaborations and broadening our network was achieved by assembling essential industry players in a single venue. This event has served as a catalyst for meaningful engagements, fostering industry growth. We are enthusiastic about the interactive and fruitful atmosphere that opened up new avenues for business in the security and telecom industry."

For more details please visit :