Portable Oxygen Analyzer to check the Purity of Oxygen Concentrator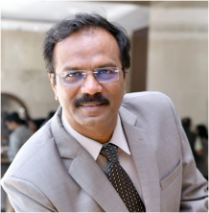 In recent times, Oxygen concentrators have become an important life saving device. However, these devices are prone to malfunctioning over time due to various reasons.
The purity of the oxygen coming from the concentrator is extremely important and should be functioning within a particular range.
To ensure proper functioning, it is better to maintain the oxygen concentrator on regular basis. Maintenance of the oxygen concentrator simply means its oxygen purity measurement.
One reliable option to check or assess the Purity of oxygen concentrators is to opt for a Portable Oxygen Analyzer.
A high quality Oxygen Analyzer or Oxygen Purity Checker checks and makes sure you are hitting the right oxygen levels.
Our Portable Oxygen Analyzer (PG-100-D) is ISI approved and is capable of analyzing Oxygen 0 – 100 % V/V with 0.1% resolution.
The key features of our devices are as below:
 It has a digital display of Oxygen concentration in %V/V on L.C.D. with backlight.

Detection method used is Diffusion type and sensor is Electrochemical type.

Response time is less than 10 seconds.

Comes with a rechargeable battery that lasts over 24 hours. Battery status indicated on screen.

The device is made with strong ABS plastic housing.

It comes with a 1 meter PVC gas sampling hose for easy connection to your oxygen concentrator machine.
This OXYGEN ANALYZER is super accurate and easy to use. This device will help to analyze and confirm oxygen concentration (O2). This product is the best way to check the reliable operation of any oxygen system. The Analyzer comes with a test calibration certificate and reference calibration gas certificate.
For more information, visit: www.ambetronics.com