Matrix is Enthused to Announce its Participation at g-tech 2023, Goa.
Matrix is committed to leading extensive research aimed at creating innovative Security and Telecommunications solutions that can be leveraged in both local and international settings. At the g-tech 2023 event, Matrix will showcase a comprehensive range of customer-focused offerings and products across the fields of Video Surveillance, Access Control, Time-Attendance, and Telecommunications.
During this event, Matrix will present its comprehensive range of IP Video Surveillance solutions, which encompass enterprise-grade Network Video Recorders (NVRs), UL-listed Cameras, Matrix Video Management Software (VMS), and more. These offerings are specifically designed to address the unique challenges that organizations face, such as issues related to bandwidth usage, storage costs, the management of multiple office locations, and reactive security measures. The cameras showcased will include Matrix's assortment of Turret, Dome, Bullet, and PTZ Cameras, with resolutions ranging from 2MP to 8MP. These Matrix Cameras are certified with UL, a globally recognized safety standard, and NEMA Certification, ensuring top-notch image quality for detailed scene analysis.
In addition to showcasing cameras, Matrix will also introduce its server-based enterprise-grade NVRs at the event. These NVRs come with pre-installed Video Management Software that supports redundancies and features hot-swappable hard disks (HDD/SSD) capable of delivering storage capacities of up to 144TB. This advanced technology has been purposefully engineered to fulfill the security needs of organizations comprehensively.
In the field of Access Control and Time-Attendance, Matrix is the exclusive OEM that manufactures all the elements, such as panels, door controllers, readers, and software, entirely in-house.
In the Access Control sector, Matrix will highlight its adaptable Multifaceted Site Controller, the COSEC PANEL200P, which has the capacity to oversee up to 25,000 Users and 255 COSEC door controllers. Furthermore, Matrix will introduce its cutting-edge access door controller, the COSEC ARC DC200P, which offers numerous benefits in comparison to conventional access control terminals. Its Power over Ethernet (POE) capabilities and various mounting choices streamline installation, even in constrained spaces, while minimizing wiring needs. This event will offer a comprehensive showcase of Matrix's entire access control product range.
In the Time-Attendance domain, Matrix will unveil the COSEC VEGA FAXQ, a specialized Biometric Attendance Device designed for government entities. It has the capability to seamlessly integrate with Aadhaar data from the UIDAI server to precisely record the attendance of government employees. Additionally, Matrix will present its high-end facial recognition-based door controller, the COSEC ARGO FACE, renowned for its exceptional precision, rapid identification speed of under 0.5 seconds, and substantial user capacity of 50,000 individuals. These devices offer various connectivity options, including Wi-Fi, Power over Ethernet (PoE), and Ethernet, making them ideal choices for contemporary organizations.
At g-tech 2023, Matrix will also be unveiling its Telecom offerings, which will encompass the IP-PBX – ETERNITY NENX, as well as our entry-level IP phone – SPARSH VP210.
Besides Telecom products, Matrix will also unveil a range of Telecom solutions tailored to specific industries during the event. In the field of Telecommunications, Matrix holds a unique position as the exclusive OEM offering a wide array of business communication products and solutions.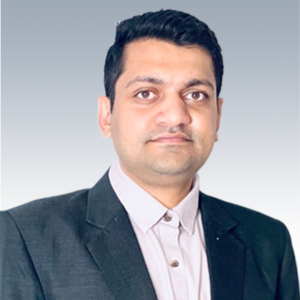 Kaushal Kadakia, Marketing Head states, "Through this event, one of our major aims is to connect with organizations and system integrators, present our proven products and solutions, and demonstrate how Matrix caters to various verticals through our enterprise-grade solutions."

For further information, please contact:
394-GIDC, Makarpura, Vadodara-390010, India
Toll Free: 1800-258-7747
E-Mail: Inquiry@MatrixComSec.com
Website:www.MatrixComSec.com