Matrix Comsec Confirms Participation in the IREE 2023, 15th International Railway Equipment Exhibition to be held in New Delhi from 12th -14th October 2023
Matrix, a prominent provider of Telecom and Security solutions, eagerly anticipates showcasing its range of security and telecom products at IREE 2023. This event is scheduled from 12th – 14th October 2023 and is dedicated to innovative security solutions. The venue is Booth No. 2.120, Pragati Maidan, New Delhi, India.
Matrix is the first company to offer RDSO 6.0-compliant cameras for Indian Railways. Matrix cameras are certified by STQC, Delhi lab for following the OWASP ASVS 4.0 mandated by RDSO for cyber security.
Matrix Cameras are designed to ensure that the data gathered by the cameras is secured against cyber threats both at the time of transmission and storage.
Matrix will unveil its cutting-edge IP Video Surveillance solutions at this exhibition, encompassing enterprise-grade VMS, NVRs, and IP Cameras with resolutions reaching up to 8MP. Their latest camera in the range is Ruggedized Cameras that are EN50155 compliant.  The cameras are anti-vibrant and shock-resistant making them ideal for roadways and railways. The comprehensive solution focuses on addressing three key client concerns: managing bandwidth and storage expenses, simplifying centralized video surveillance complexities, and offering proactive security measures.
In a recent addition to its diverse range of IP Cameras for comprehensive security, Matrix introduces the Ruggedised camera. Matrix Ruggedized IP Cameras cater to Transportation's dynamic needs with high-quality video, low-light sensitivity, and versatile features for Rail and roadway monitoring. It can capture images of vehicles moving in Zap Speed. The IREE 2023 event in New Delhi, will feature a display of the Matrix Ruggedized Cameras.
Matrix also features PTZ Cameras, enabling full 360-degree security coverage by enabling pan-tilt-zoom functions in multiple directions for extensive area monitoring. The Matrix PTZ series 2MP cameras with 25x/33x and 5MP Cameras with 42x optical zoom options enhance image clarity and surveillance efficiency.
Furthermore, Matrix will also introduce its existing line of Project Series Cameras, specifically designed for large-scale organizations and project-based scenarios. The Project Series 5MP Cameras come with UL Certification, a globally recognized safety standard, and NEMA Certification, ensuring resilience against environmental threats. These cameras offer high-resolution imagery for enhanced clarity and protection.
Advanced surveillance systems demand robust video recording solutions with ample storage capacity and redundancy to ensure continuous 24/7 surveillance with minimal downtime. Matrix addresses this need with its new ENVR line, capable of supporting up to 256 channels and boasting a storage capacity of up to 144 TB. Attendees of the event will have the opportunity to experience this innovation firsthand.
To enhance proactive video surveillance capabilities, visitors can explore the SATATYA SAMAS range of solutions by Matrix, featuring features like tripwire, intrusion detection, motion detection, no-motion detection, and more.
Within the realm of Access Control, Matrix will showcase the COSEC PANEL200P – a Site Controller overseeing access operations for entire buildings. This versatile controller functions in two distinct architectures: acting as a bridge between controllers and servers in network architecture, and operating autonomously without a server in Standalone Architecture. Its user interface can efficiently manage 255 COSEC door controllers and accommodate up to 25,000 users.
Furthermore, Matrix will introduce the COSEC ARC DC200P door controller, an innovative IP-based access control terminal with several advantages over traditional models. Leveraging Power over Ethernet (PoE), it eliminates the need for complex wiring and local power sources. Its compact design, offering both din rail and wall mount options, makes it suitable for even space-constrained environments.
Matrix's display will also feature the robust biometric door controller – VEGA FAX, boasting multiple connectivity options including Wi-Fi, PoE, and Ethernet. The company will also present the COSEC ARGO FACE, a sophisticated face-based door controller renowned for its precise, swift, and reliable recognition capabilities, powered by cutting-edge AI-driven deep learning technology.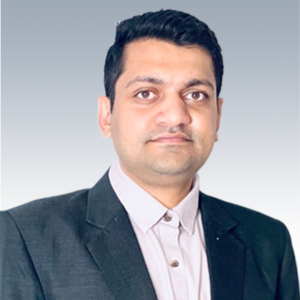 Kaushal Kadakia, Marketing Head, states, "IREE will provide an excellent opportunity for exhibitors to demonstrate our innovative security products for various industrial verticals. With a large crowd set to attend, we expect to meet some key decision-makers to advance our creative solutions. We look forward to understanding their organizational needs and showing them how our solutions will help them improve their security experience."

Matrix cordially invites you to visit IREE 2023 from 12th – 14th October 2023 at Booth No. 2.120, Pragati Maidan New Delhi, and get a hands-on experience with its enterprise-grade security solutions.

 FOR MORE VISIT: WEBSITE