YNM Pan Global Trade Pvt. Ltd.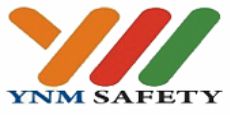 For Over 8 years, YNM has been committed to helping companies and individuals create safe work environments. We provide quality safety products that reduce fatal injuries and also reduce the company compensation expenses, insurance costs, and medical bills.
The intent of YNM Pan Global Trade Pvt. Ltd. is to deliver reliable and quality safety products for all domains. In 2013 when the YNM started promoting its safety accessories, it soon got recognition from the industry as well -rounded diverse company in the field of occupational safety and health.
YNM primarily serve the niche market of Safety Products in the form of a complete solution for a particular requirement from all wings of the Industry. Our business is Global, we supply our products to companies all around the world. We have repeated buyers from India, United States, China, Germany, Rwanda, Philippines, Mauritius, Sri Lanka, and many more. YNM is a trusted companion when it comes to Safety Products. Today, YNM is one of the dependent safety equipment for various industries.
YNM is proud to let you know that we provide a safety partnership with all the companies we do business with. In this partnership, we provide solutions for the safety and work zone safety equipment you need to keep your employees safe. We are committed to providing our customers with the highest quality and best selection of safe products on the market today. Our dedicated inventory programs and excellent customer service help us to fulfill all your safety requirements.
For more details please visit:  rishu@ynmsafety.com,  www.ynmsafety.com