Sanjivani Group of Institutes Ensure Health and Safety with Prama Hikvision's Advanced Temperature Screening Solutions
Maharashtra's pioneering educational institution, Sanjivani Group of Institutes, has ensured the health and safety of all the stakeholders through Prama Hikvision's advanced temperature screening solutions. It is one of the finest examples of back to the business applications being successfully implemented in the education sector during the COVID-19 pandemic situation.
Empowering thousands of young students through education in the rural Maharashtra is the mission. Sanjivani Group of Institutes situated at Kopargaon, Ahmednagar, is a premier institute for MBA, Engineering, Pharmacy, Nursing and Diploma studies. The Sanjivani Rural Education Society (SRES), was established by Honorable Shri. Shankarrao Genuji Kolhe in 1983, at Kopargaon, rural domain in Ahmednagar district of Maharashtra, India. As the educational scenario changed and evolved with time, the management understood the need and added a number of courses under the umbrella of the Sanjivani Rural Education Society (SRES), which subsequently established the Sanjivani College of Pharmaceutical Education and Research, Sanjivani Senior College, Sanjivani Junior College, Sanjivani Group of Schools including, Sanjivani International school, Shirdi and  Sanjivani International school, Navi Mumbai.
 Health and Safety Challenges
When the pandemic crisis happened, around that time there was lots of discussion and deliberation among the Sanjivani Group's management. They were getting prepared for it, by analysing all the challenges faced during the lockdown and specific criteria for the situation.
"We are sure the educational institutes in the post lockdown scenario will be facing a whole new set of health, safety and security challenges related to temperature screening, social distancing and crowd flow control. These challenges are relatively new challenges compared to the traditional education security challenges. We decided to take these challenges head on, to match up to the expectations of all our stakeholders," Amit N Kolhe, Managing Trustee, Sanjivani Rural Education Society (SRES).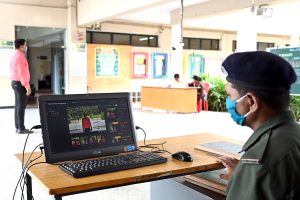 Technology innovations
The management was looking for a temperature screening solution that can be used for teaching faculty, staff, students and visitors to comply with the health and safety guidelines.  The request for the proof of concept was floated in the market. It was a pleasant surprise, the OEM and SI partner were ready within a shortest possible time. They offered a robust solution, the effectiveness of the temperature screening solution for operational safety was unmatched. The AI detection function ensured that there were no recurring false alarms.
Temperature Screening Installations
Many advanced Temperature Screening Systems were installed in Sanjivani Group of institutes to comply with health and safety guidelines. Artificial Intelligence (AI) Enabled Temperature Screening Solutions were deployed. The seamless integration of these solutions was done to ensure students, faculty and staff should be safe in the ongoing pandemic situation.
Win-Win Experience
The Sanjivani Group of Institute's association with Prama Hikvision has evolved over the time. It was a win-win experience for the both sides.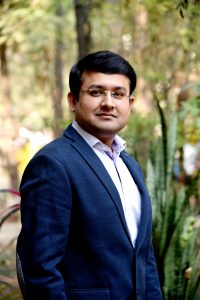 "Being on the management side, it was important for us to make sure that best of the best technology was given to students and stakeholders. We have given maximum focus on safety and security of the education ecosystem. We think it worked very well for us. We are really thankful to Prama Hikvision for providing all the solutions and lots of value added services. Installing security system is one aspect, but service is another, which is really an important factor.  Prama Hikvision supported us by giving the excellent service," said Amit N. Kolhe, Managing Trustee, Sanjivani Rural Education Society (SRES).
 Advantages
The management did extensive study and research, they found out what are the critical requirements. The Sanjivani Group of institutes' campus on a regular day had 8000 students present, it was a gigantic challenge for the management. The temperature screening solutions provided by Prama Hikvision really helped to do the temperature screening of the visitors. It also helped in bifurcating and identifying the unauthorized visitors coming to the campus.
"We have ensured that proper training is given to our security personnel and staff to handle the security systems, solutions and IT solutions back end. The Temperature Screening solutions worked very well for our requirements, Earlier we had to screen the students and staff one by one, which was quite cumbersome. Now with the latest AI enabled temperature screening solution we are able to screen a large number of students and staff at a much faster rate. It has really helped us a lot", said Mr. Amit N Kolhe.
"Temperature Screening Solutions project for Sanjivani Group of Institutes, Kopargaon was a great learning experience. We value Prama Hikvision's experience and expertise in providing the latest and innovative security solutions. They work very well with vendor partners to deliver solutions that suit the requirements. Their professionalism and quality services are always appreciated. We find their objective advice very valuable, while designing security solutions and selecting equipment to install," said Prama Hikvision's System Integration Partner Hemant Rokade – Director Sales, OM Agency.