Matrix witnessed an enthusiastic crowd at the g-tech event held in Goa providing a noteworthy experience.
Matrix is dedicated to leading the way in cutting-edge security and telecommunications solutions, both at a national and international scale, guided by extensive research. At the g-tech 2023 event, Matrix displayed an extensive array of customer-centric products in the fields of Telecommunications, Video Surveillance, Access Control, and Time-Attendance.
During this event, Matrix introduced its full range of IP Video Surveillance solutions, including high-performance NVRs designed for server operation, cameras certified by UL, the Matrix VMS, and additional offerings. Matrix addresses the unique challenges confronted by organizations, such as optimizing bandwidth, reducing storage costs, managing multiple office locations, and implementing responsive security measures. Matrix provides comprehensive solutions tailored to meet all organizational needs.
The exhibited cameras included Turret, Dome, Bullet, and PTZ Cameras, with resolutions ranging from 2MP to 8MP. These Cameras are proudly certified by UL, a universally acknowledged safety standard, and have obtained NEMA Certification, offering protection against environmental threats. This guarantees sharp and clear images for meticulous scenario analysis.
Furthermore, Matrix presented its enterprise-grade NVRs that operate on servers, featuring pre-installed Video Management Software that supports redundancy and allows for the use of hot-swappable hard drives (HDD/SSD) with a maximum capacity of 144 TB. This technological innovation comprehensively tackles all aspects of organizational security needs.
In the domain of Access Control and Time-Attendance, Matrix distinguishes itself as the exclusive manufacturer that internally produces all components, including panels, door controllers, readers, and software, without relying on external sources.
In the Access Control sector, Matrix showcased its adaptable Site Controller, known as the COSEC PANEL200P, with the ability to oversee as many as 25,000 users and 255 COSEC door controllers. Furthermore, Matrix unveiled its cutting-edge access door controller, the COSEC ARC DC200P, which offers numerous benefits compared to conventional access control terminals. Featuring Power over Ethernet (PoE) functionality and various mounting alternatives, this controller can be conveniently installed, even in constrained areas, reducing the requirement for extensive wiring. This event offered a comprehensive presentation of Matrix's entire lineup of access control products.
In the realm of Time-Attendance solutions, Matrix featured the COSEC VEGA FAXQ, a specialized Biometric Attendance Device (AEBAS) designed specifically for government agencies. This device securely utilizes Aadhaar data from the UIDAI server to ensure precise attendance tracking for Indian government employees. Additionally, Matrix introduced the state-of-the-art COSEC ARGO FACE, a facial recognition-based door controller renowned for its exceptional accuracy, rapid identification speed of less than 0.5 seconds, and an impressive user capacity of 50,000. These devices offer versatile connectivity options, including Wi-Fi, Power over Ethernet (PoE), and Ethernet, catering to the diverse requirements of contemporary organizations.
At g-tech 2023, Matrix displayed its Telecom offerings, which encompassed the IP-PBX – ETERNITY NENX, as well as our entry-level IP phone – SPARSH VP210.
Besides Telecom products, Matrix also showcased a range of Telecom solutions tailored to specific industries. In the field of Telecommunications, Matrix holds a unique position as the exclusive OEM offering a wide array of business communication products and solutions.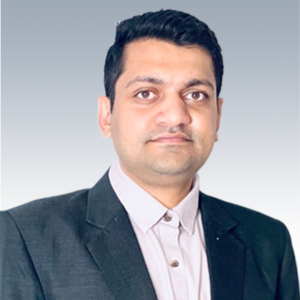 Kaushal Kadakia, Marketing Head states, "Through this event, one of our major aims is to connect with organizations and system integrators, present our proven products and solutions, and demonstrate how Matrix caters to various verticals through our enterprise-grade solutions."
FOR MORE VISIT: WEBSITE