Matrix showcased its Wide range of Security and Telecom Solutions at East Tech 2023, Guwahati, Assam
Matrix is committed to leading intensive research aimed at creating revolutionary security and telecommunications solutions that cater to both domestic and international needs. As part of its involvement in East Tech 2023, Matrix showcased a comprehensive range of customer-focused offerings and products spanning across Video Surveillance, Access Control, Time-Attendance, and Telecom sectors.
Matrix presented its impressive range of Telecom solutions, which included a lineup of Media Gateways such as SIMADO GFX114G, SETU VFX404, and SETU VFXTH0016. Additionally, it showcased Digital PBX VISIONPRO, IP-PBX models ETERNITY NENX and ETERNITY PENX, alongside the Hybrid IP-PBXs ETERNITY GENX and ETERNITY MENX. Its collection was further enriched with pure-IP SPARK200 and top-of-the-line business IP phones, all of which were prominently featured at the event.
In addition to its telecom product line, Matrix also brought forth a diverse range of industry-tailored telecom solutions during the event. These encompassed offerings such as office-in-a-box, hospitality solutions, software-based open server PBX, and seamless integration with third-party open SIP phones. Within the telecommunications sector, Matrix holds a unique position as the exclusive OEM, providing a comprehensive array of business communication products and solutions.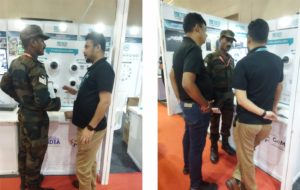 At this event, Matrix brought forth its comprehensive portfolio of IP Video Surveillance solutions, featuring server-based enterprise-grade Network Video Recorders (NVRs), UL-listed Cameras, and the Matrix Video Management Software (VMS), among other cutting-edge offerings. These solutions are meticulously crafted to meet the precise needs and challenges encountered by organizations, addressing concerns ranging from bandwidth optimization and storage cost management to the effective supervision of multiple office locations and the implementation of proactive security measures.
The exhibited camera selection encompassed Matrix's diverse range of Turret, Dome, Bullet, and PTZ Cameras, boasting resolutions spanning from 2MP to 8MP. It is worth noting that these Matrix Cameras hold esteemed UL Certification, globally acknowledged for its safety standards, and NEMA Certification, ensuring robust protection against environmental hazards. This robust certification framework guarantees the delivery of high-quality images, thereby facilitating meticulous scene analysis.
In addition to its camera offerings, Matrix presented its server-based enterprise-grade Network Video Recorders (NVRs) at the event. These NVRs are equipped with pre-installed Video Management Software that seamlessly supports redundancies and incorporates hot-swappable hard disks (HDD/SSD), ensuring a remarkable storage capacity of up to 144TB. This advanced technological solution is purposefully engineered to comprehensively address the stringent security needs of organizations.
Within the domain of Access Control and Time-Attendance, Matrix holds a unique distinction as the exclusive OEM responsible for the complete in-house production of all essential components. These components encompass panels, door controllers, readers, and softwares, showcasing their commitment to quality and control over every aspect of its offerings.
In the realm of Access Control, Matrix highlighted its versatile Multifaceted Site Controller, COSEC PANEL200P. This robust controller exhibits the capacity to efficiently oversee up to 25,000 Users and 255 COSEC door controllers, underscoring its scalability and performance. Additionally, they showcased their advanced two-door controller, COSEC ARC DC200P, which offers substantial advantages over conventional access control terminals. Distinguished by its Power over Ethernet (PoE) capabilities and a range of flexible mounting options, COSEC ARC DC200P streamlines installation, even in confined spaces, while significantly reducing wiring complexities. This event served as a comprehensive platform for presenting Matrix's complete portfolio of access control products, highlighting their commitment to innovation and user-centric solutions.
In the Time-Attendance domain, Matrix brought forth its Biometric Attendance Device meticulously crafted for government organizations, COSEC VEGA FAXQ. This device offers the unique capability of seamless integration with Aadhaar information from the UIDAI server, ensuring precise and reliable attendance recording for government employees. Furthermore, they brought forth their top-tier facial recognition-based door controller, COSEC ARGO FACE, renowned for its exceptional precision, lightning-fast identification speed of less than 0.5 seconds, and impressive user capacity of 50,000 individuals. These cutting-edge devices are designed with a range of connectivity options, including Wi-Fi, Power over Ethernet (PoE), and Ethernet, making them the ideal choice for modern organizations seeking advanced and secure time-attendance solutions.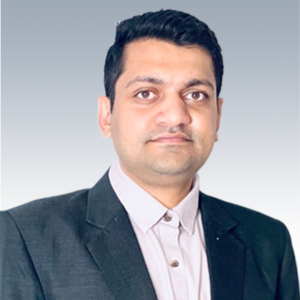 Kaushal Kadakia, Marketing Head stated, "At this event, the key focus for Matrix was forging connections with organizations and system integrators, showcasing our tried-and-tested products and solutions, and exemplifying how Matrix caters to a wide spectrum of industries through our enterprise-grade offerings. We received a great response from the visitors."

FOR MORE VISIT: WEBSITE